Document Set Up for a Branch(s)
Documents made at the company level can be abled or disabled at the Branch Level
As you are able to set up different branches in LendingWise, you are able to provide access to the documents made at the company level to individual branch(es) or all your branches.
To enable/disable documents for ALL branch(es)
Go To Settings-->
Doc Settings-->

Click this icon, and click save. It will enable the document clicked on for ALL of your branches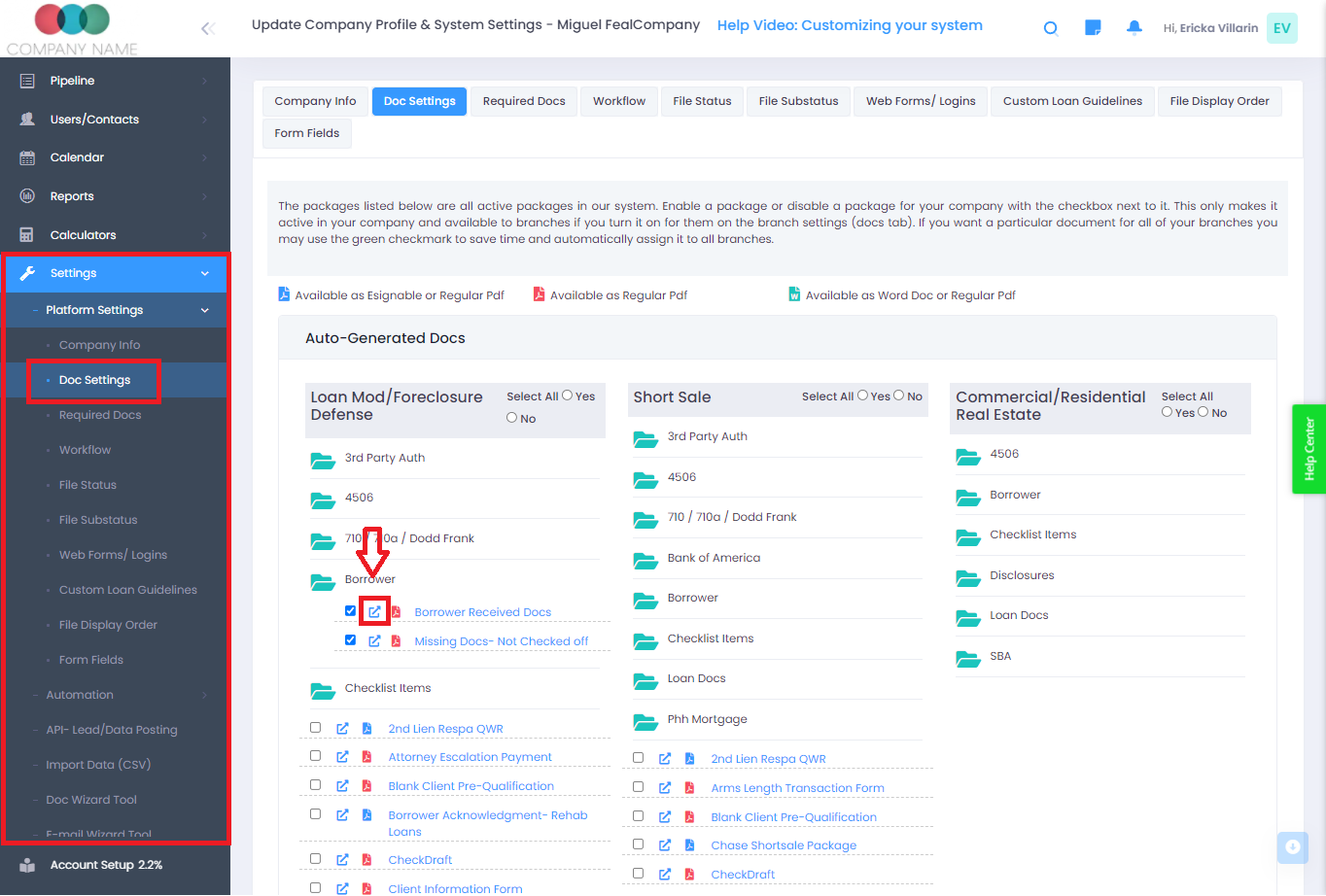 To enable/disable documents for each branch
Go to Users/Contacts ->
List Branches ->
(Click on the branch needed) ->
Docs Settings
From here you will see various folders and documents you can enable/disable on each branch.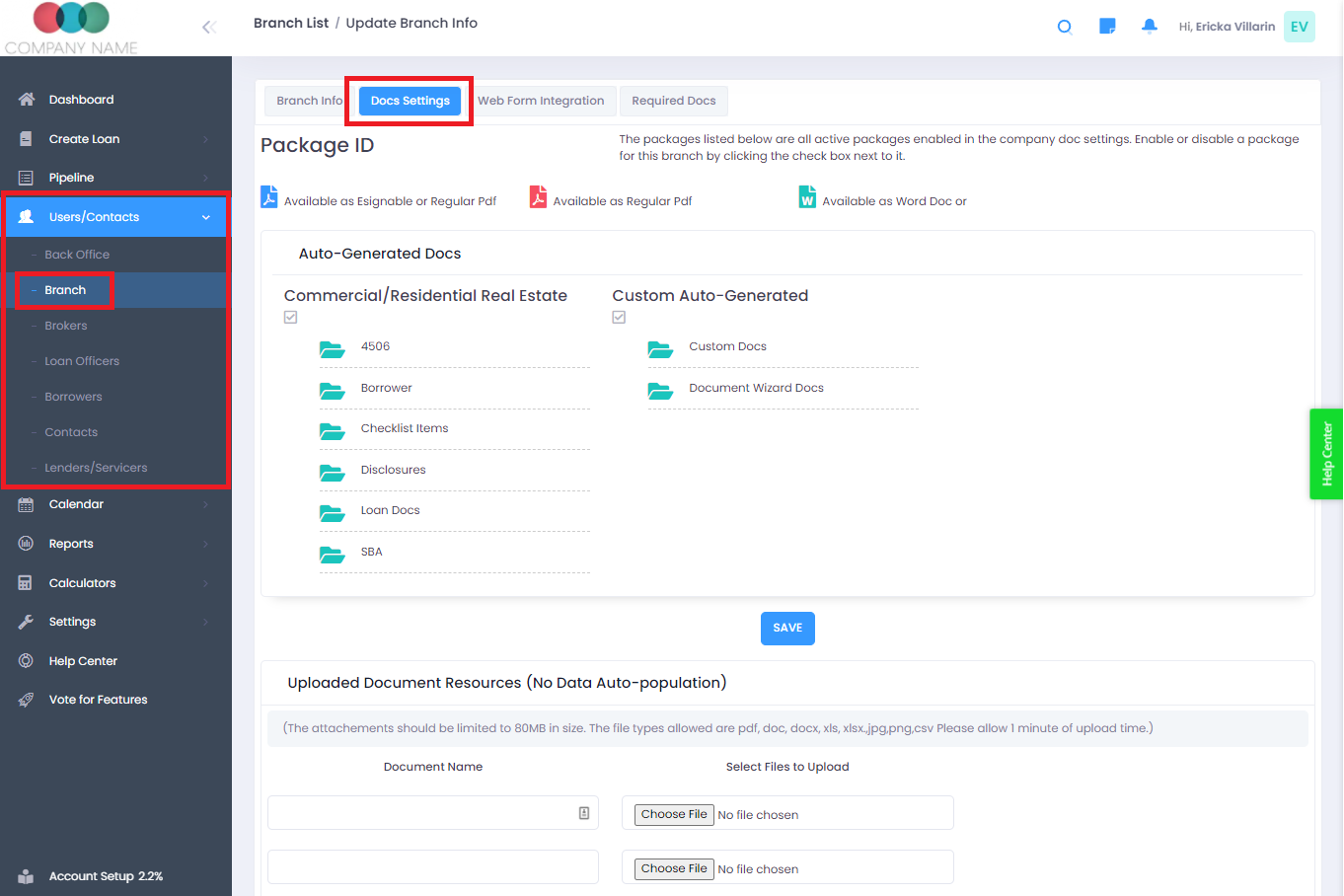 If you do not see a document that you are supposed to see, please contact a manager in your company to enable the documents on the branch required.