How to send eFax/Fax
In this video, we will give you a demo of how to fax documents.
Please see this video below on how to send eFax/Fax documents.
Video:
Image: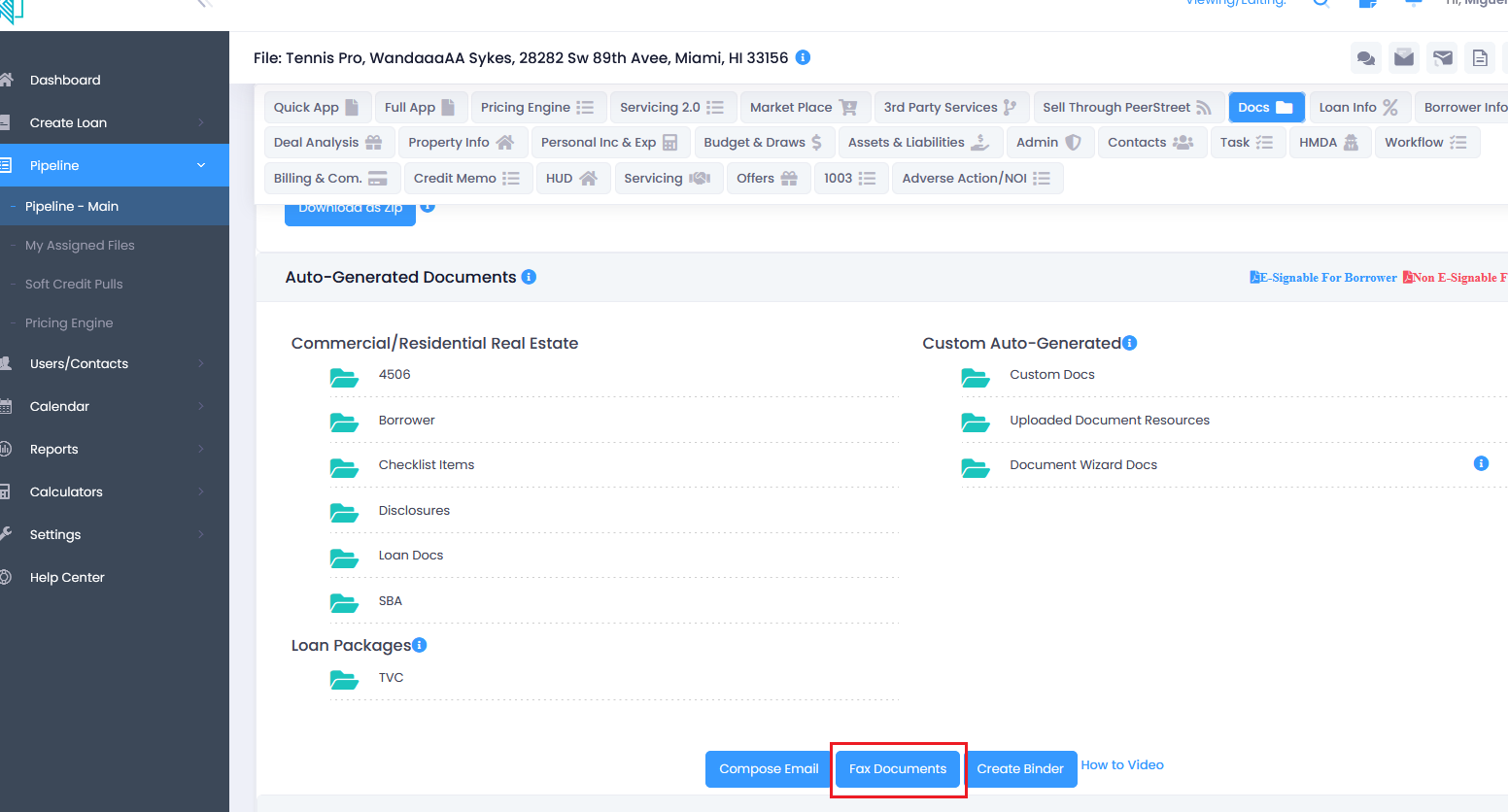 Notes:
*Verify an administration has provided you access for faxing, you can reach helpdesk@lendingwise.com for support
*Each eFax page is 0.06$ that will be billed to your account.