How to Upgrade/Manage/Modify Plan/Update Your LendingWise Billing Account
Managing or updating your subscription allows you to:
Upgrade the number of users
Account billing details
Manage add-on features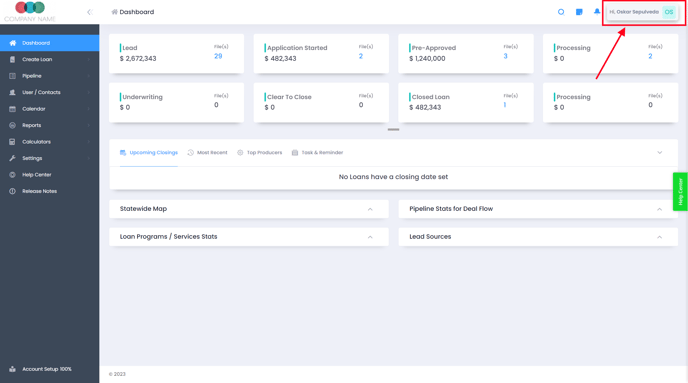 To find this log into your LendingWise back office then:
1. Click your Profile Name, located on the upper right corner of the screen.
2. Choose Modify Plan/Update Billing.
3. On the Subscription Details page, you will see the following:
Subscription info: This allows you to see the current subscription you have, including the number of users and add-ons.
Usage Info: This allows you to see the number of users allowed to log-in, and the used and unused seats.
4. Click Modify Account. As part of the verification process, you'll be asked to enter your email address and an OTP.
5. Once verified, you'll be prompt to the Manage Subscription page where you can see:
Current plan and details: Once clicked, you will see the option to edit and cancel subscription.
Account Information
Billing and Shipping Addresses
Payment Methods
Billing History: Once clicked, you see the option to download invoices.
NOTE: Only the account/billing holder will have access to the billing subscription. Please send an email to helpdesk@lendingwise.com to update the account/billing holder.
Here is a quick video tutorial:


Here is also a quick step-by-step walkthrough: