Sell Through PeerStreet
This tab is a direct integration with PeerStreet to onboard new loans for Peerstreet to review for funding or buying of a closed loan.
Please obtain credentials provided by Peer Street (Peer Street should provide a Peerstreet Client ID and Peerstreet Client Secret). Contact us to activate this feature (support@lendingwise.com)
Click on tab "Sell Through PeerStreet"
Make sure you have all the mandatory fields completed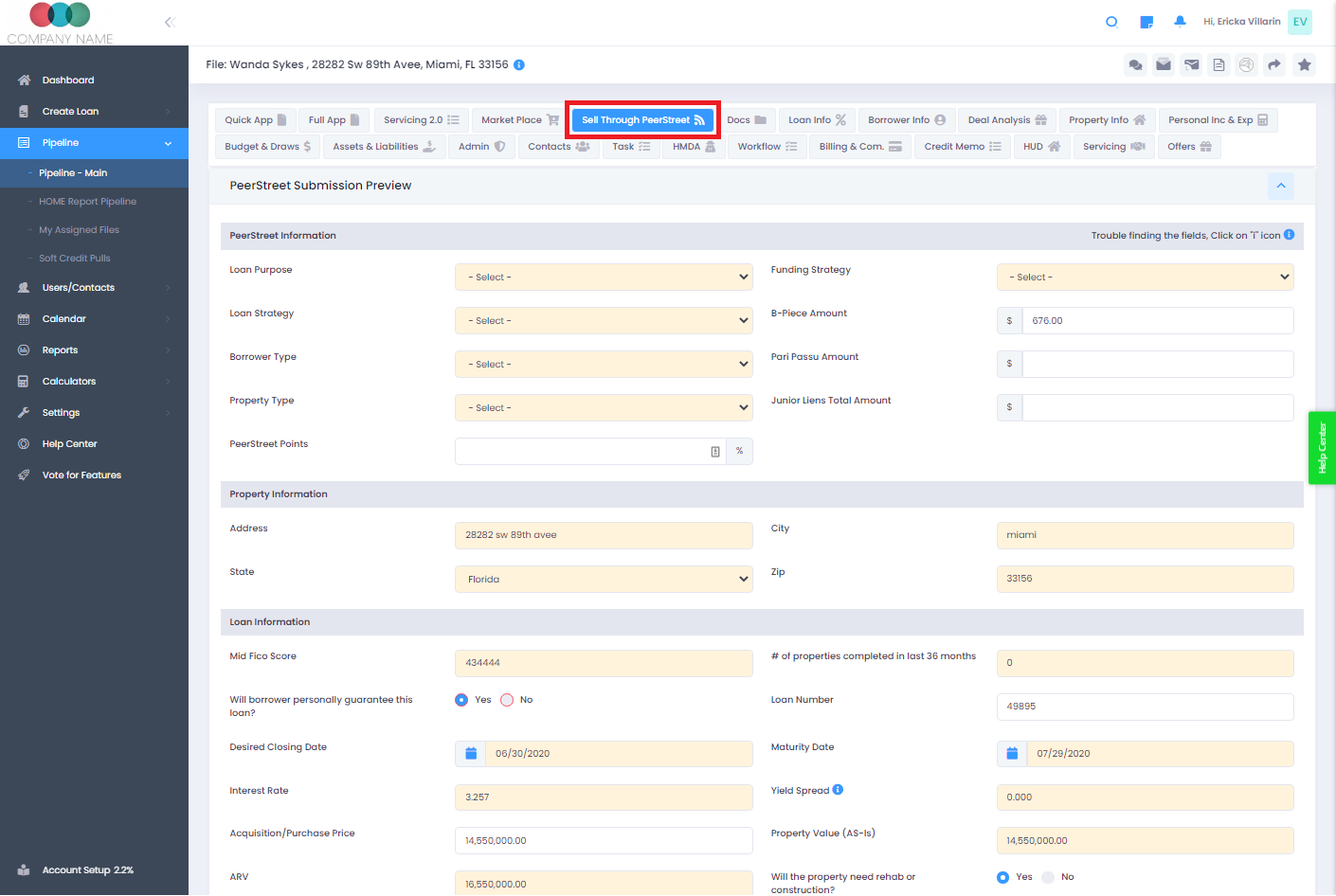 Then you can either click on "Save" (To save current work) or hit "Submit" (This will send over the application to PeerStreet)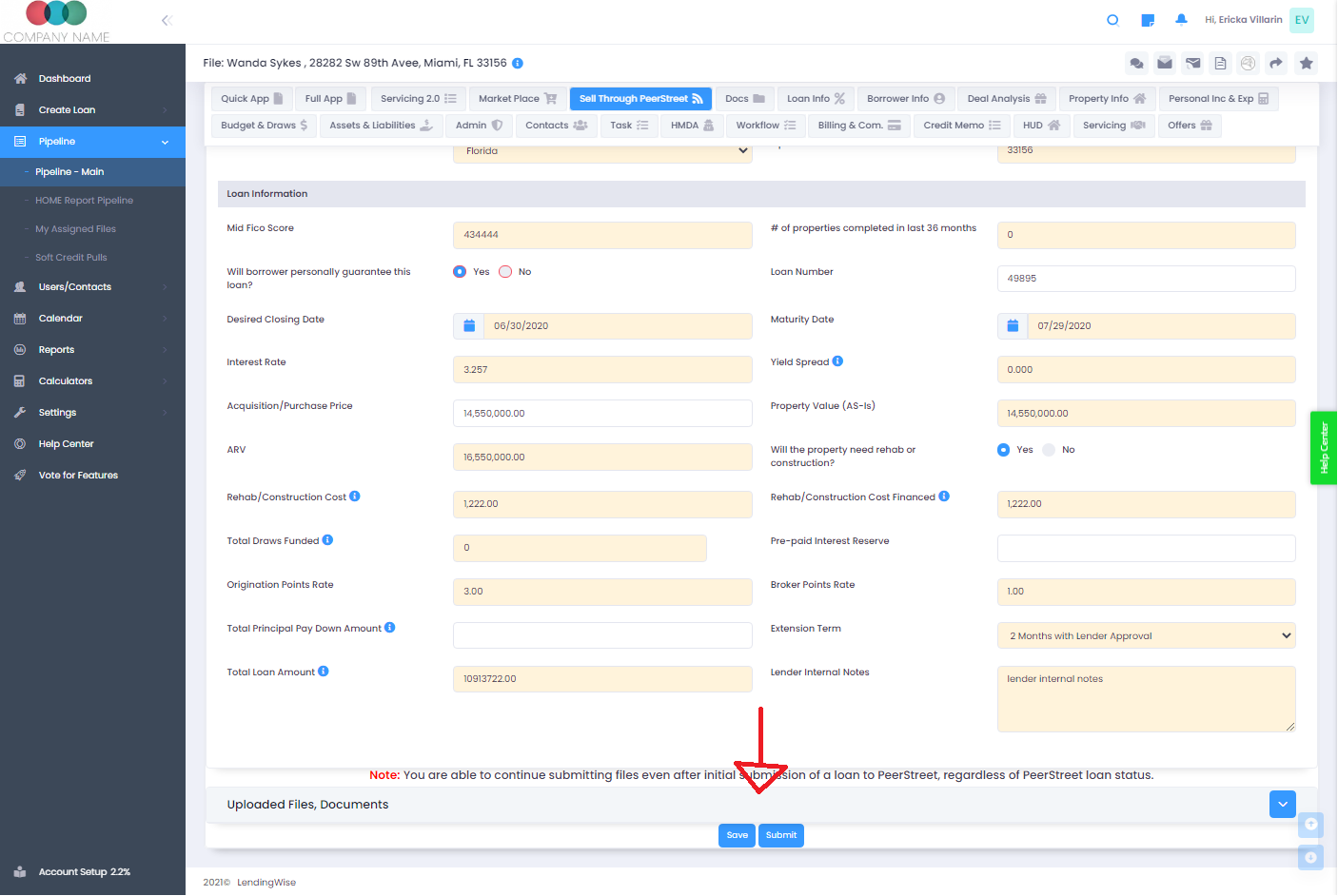 After you have submitted the application, there is a direct link on the top of the PeerStreet Submission Preview which will then take you to PeerStreet Portal, where you can complete the application as needed.