Setting up White Label/Private label Add-On Feature
First, verify you have "Private Label" enabled in your account. (Click on the top right corner on your name, and should see "Modify Plan/Update Billing")
If not, you can add it via "Manage Account"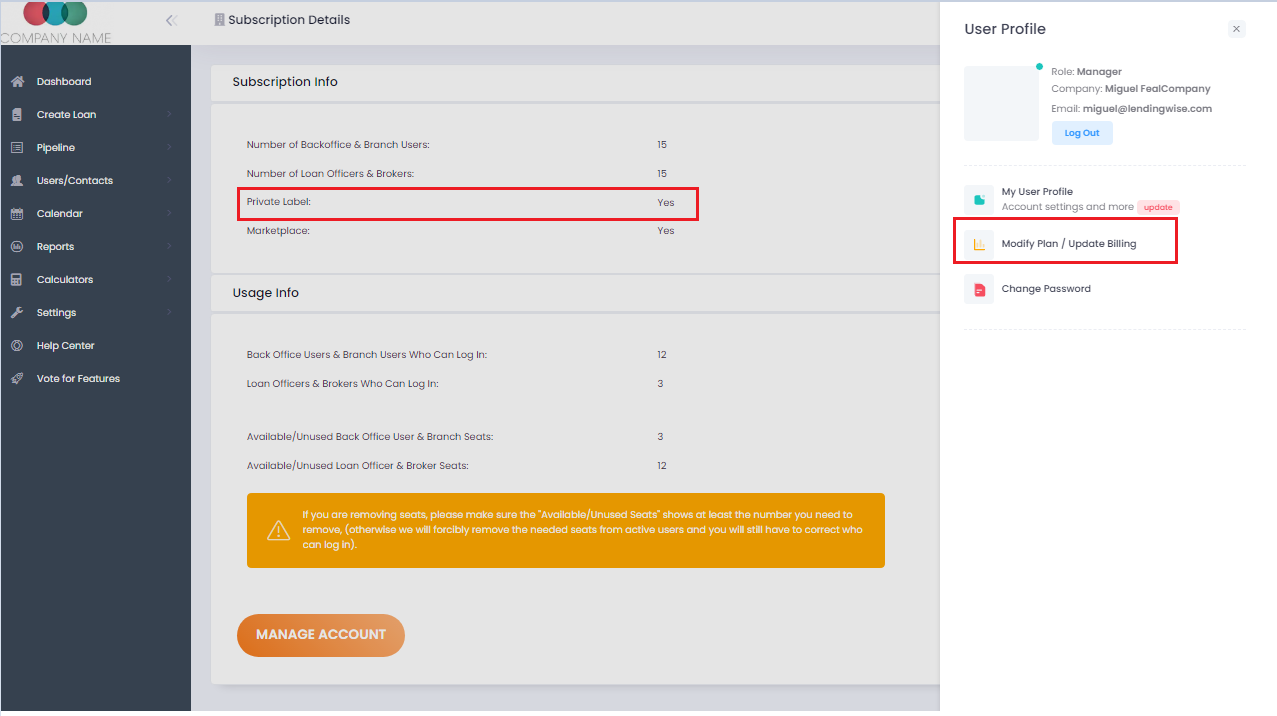 LendingWise will set up the DNS settings on our end first. It will consist of about 7 total records that need to be added to YOUR domain settings. (Ex. If you have GoDaddy/NameCheap that manages your domain, this is where we would input the 7 records needed)
LendingWise needs access to your domain records or if you would like to do it on your own, just ask us for the records needed to be added.
***We recommend that we have access to your domain settings, this removes the component of going back/forth in emails/calls to finish this quickly. You can delegate access via your account, provide your logins or create a login for us, which you can email to helpdesk@lendingwise.com
After the records have been added, we will verify them on our end to make sure it was done correctly.