Setting User Permission Based on Primary File Status
Learn about the primary file status and how you can control edit and read-only permissions for the different user profiles.
If you want to restrict a file in read-only mode based on user type & primary file status, you can control that in the Company Settings--> File Status. For example, a loan officer or borrower cannot edit the file once the file is in processing status.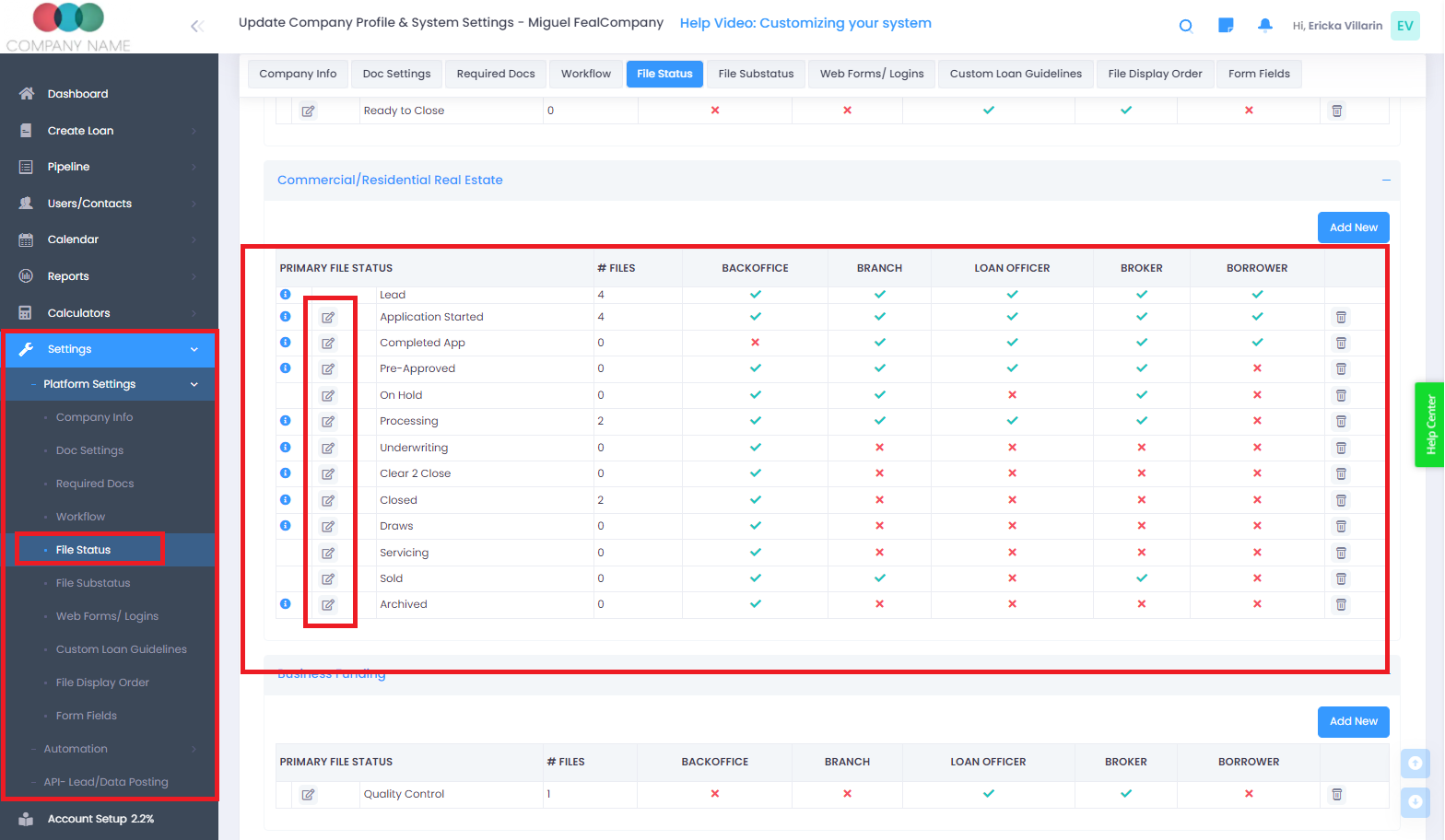 The respective user will NOT be able to move the file into a status they do NOT have permission for.