Share The Loan File or Loan Application With Lenders or Other 3rd Parties
Share your loan file or quick app/full app loan application with 3rd parties such as lenders, investors, title companies, and or any other outside contacts.
Please see the video below to show how to achieve this.
If you do not see this on your loan application, a manager would need to edit your permissions to enable this feature.
Share this file, you can share the entire quick/full application, with or without access to uploaded required documents.
There is an icon on the top right of the loan application "

".
You will see the following popup in the Share This File: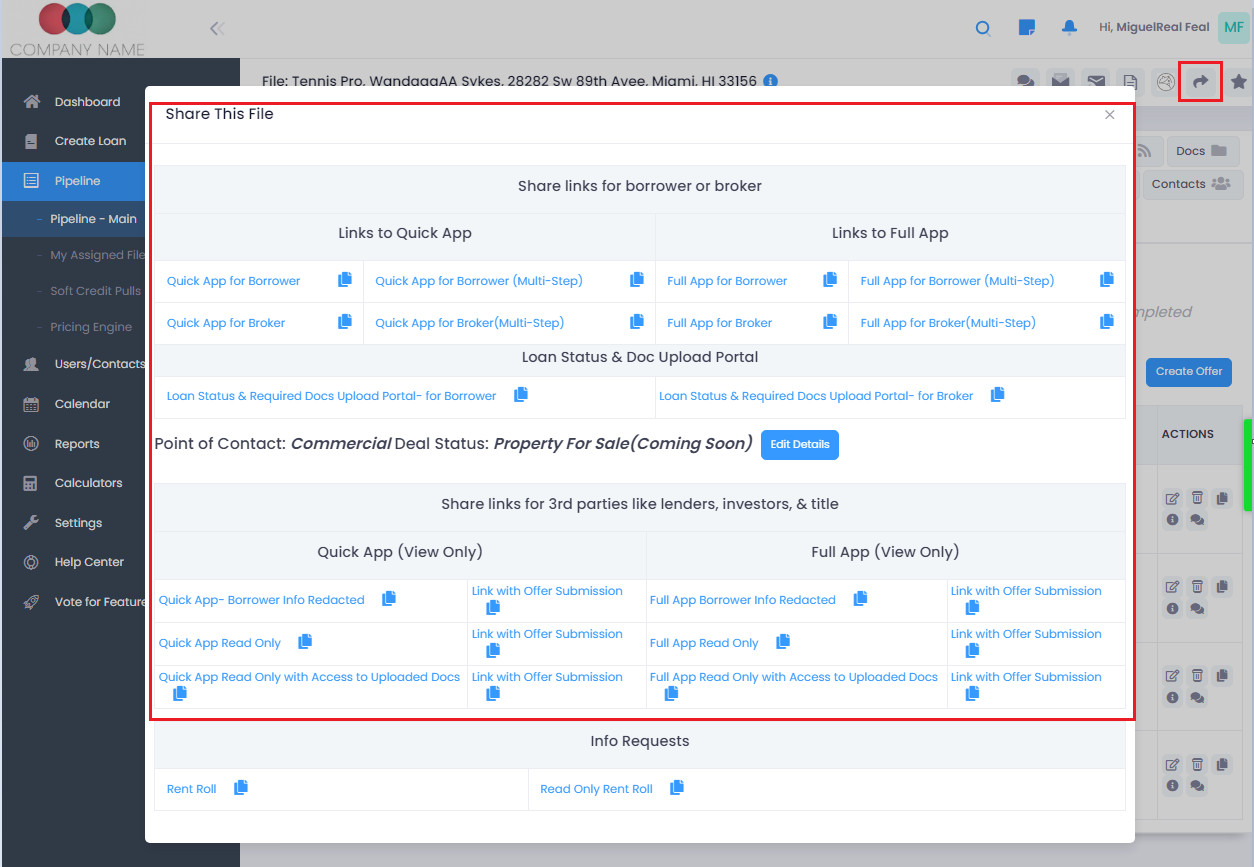 There is also an option for offers submission, where a lender can submit an offer on your loan application. You can see all offers in the "Offer" tab
Offer Tab: